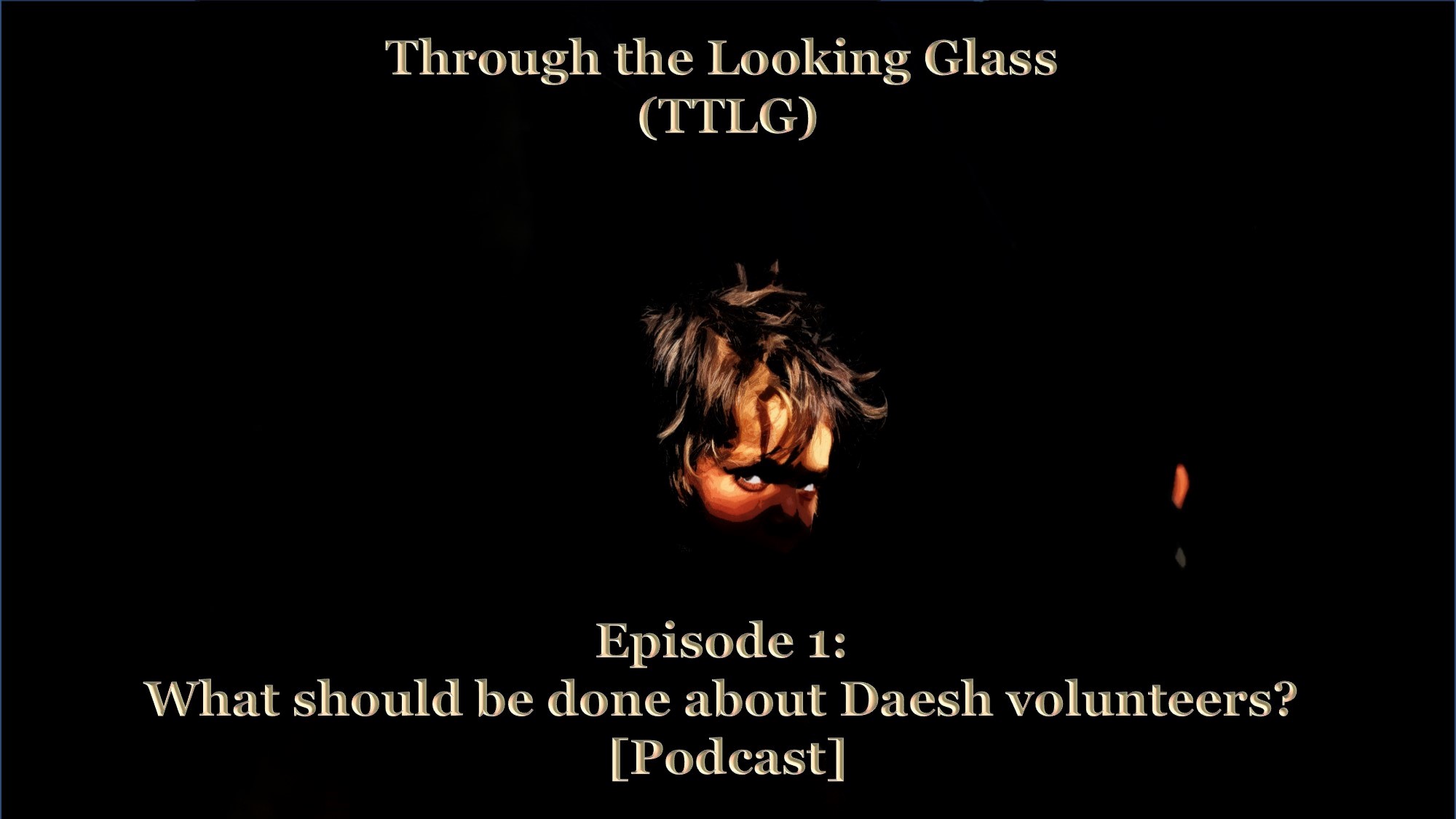 Note: The following video was originally published on YouTube.
Welcome to the first episode of Through the Looking Glass (TTLG): a podcast examining issues related to foreign policy and foreign affairs. Examining current global affairs and reflecting on pressing questions, and providing thoughts from a young adult's perspective. Taking a look at this confusing world through the looking glass.
In today's episode, I explore the topic of Daesh (ISIS) volunteers and the issue of what should be done with them. I explore the idea of repatriation, imprisonment and international trialing. Offering thoughts on the matter of state responsibility as well as the ongoing fight against Daesh fighters in different parts of the globe.
Published by Anthony Avice Du Buisson via Youtube (13/06/2020)