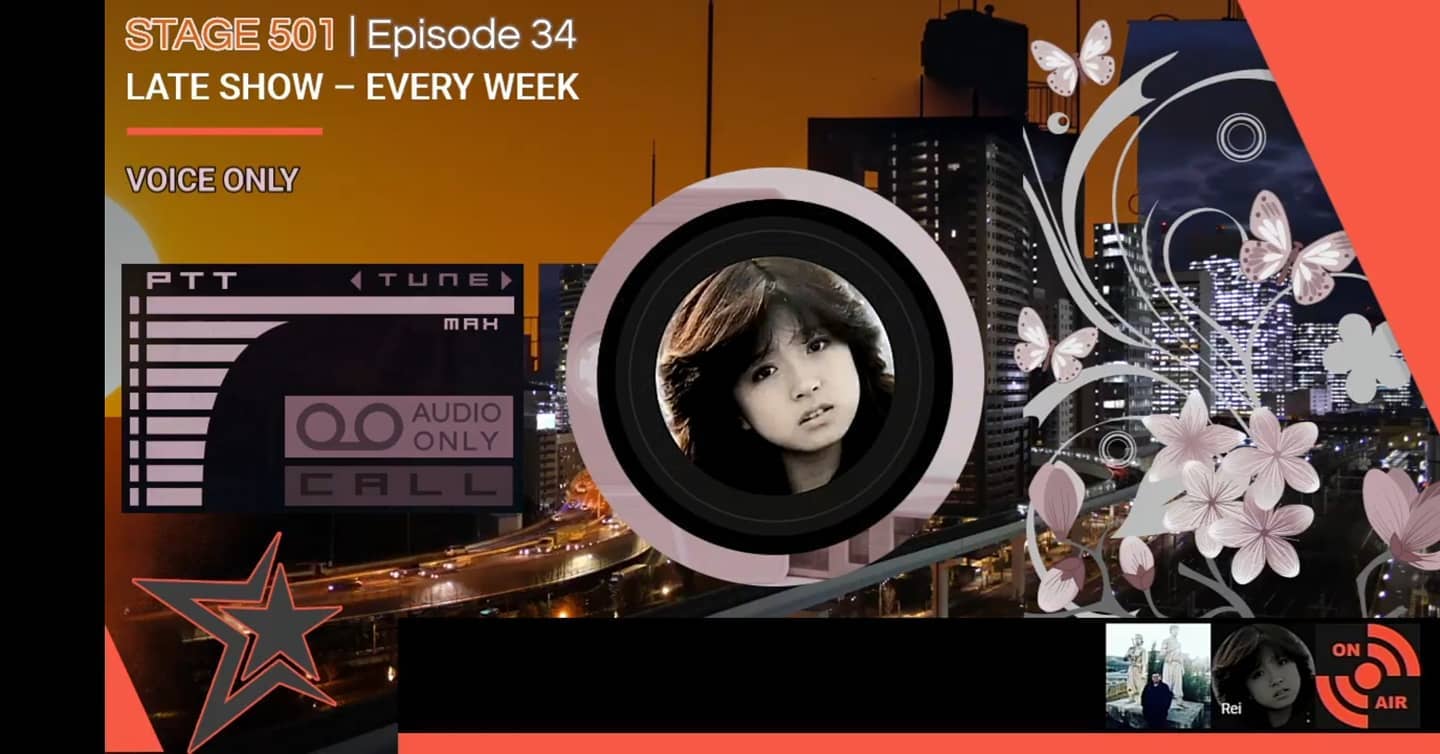 Note: The following video was originally published on YouTube.
STAGE 501 is a weekly livestream hosted by Rei Murasame, where she talks with a panel consisting of influential people on social media from all sides of the political spectrum, in order to assess the week that has passed.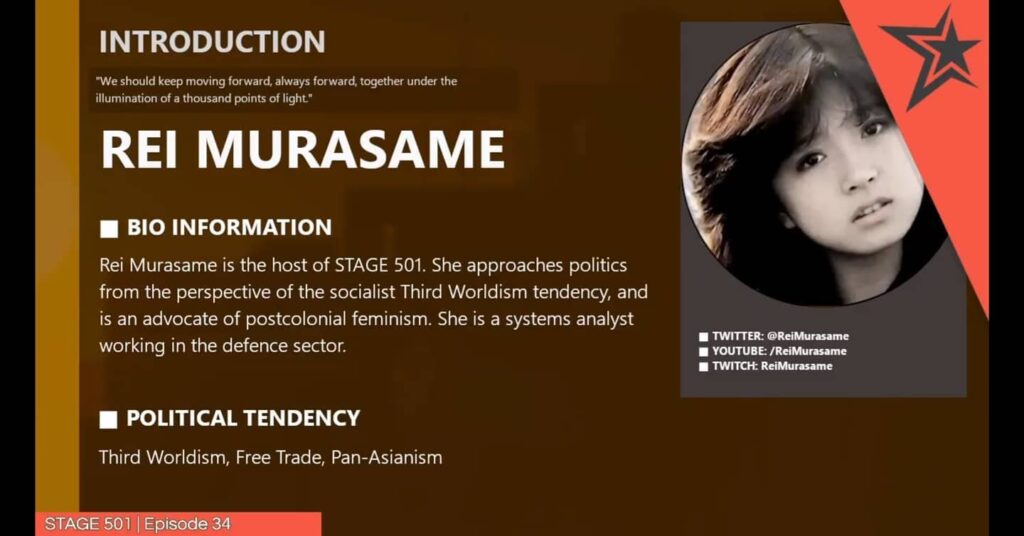 Episode 34 is an interview with Anthony Avice Du Buisson about a wide range of current topics, such as liberal internationalism, humanitarian intervention, minority rights, ongoing conflicts in the Middle East, particularly Syria and Iraq, the present situation in Korea, Iran and the JCPOA, and the tensions between Saudi Arabia and Iran.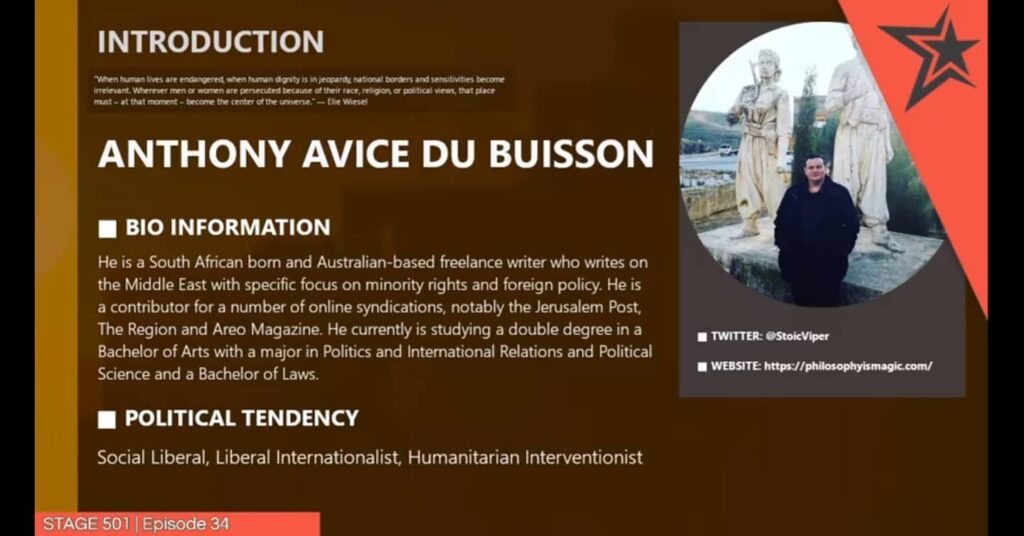 The video can be found below:
Published on 17/06/2020.